Why chuck it, when you can nip & tuck it?
Phone: +44 (0) 77 782 82 093

Email: razia.chudry@googlemail.com
Razia's Nip & Tuck
Unit 1 (Andrew's Dry Cleaners)
The Kidlington Centre
High Street
Kidlington
OX5 2DL
Shop Opening Hours
Monday: Closed
Tuesday: 9am - 1pm
Wednesday: 9am - 1pm
Thursday: 9am - 1pm
Friday: 9am - 1pm
Saturday: 9am - 1pm
Sunday: Closed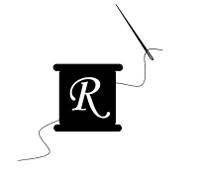 Razia's offers a fast, friendly and quality tailoring service for all your needs.


From ladies, gents, home furnishings or alterations or made-to-measure.
What ever your sewing requirement Razia can do it!


No job is too big or too small.
The service covers the whole county of Oxfordshire. Item pick-up and drop-offs
can be arranged where practical.
Please call for help and advice regarding any project, big or small.